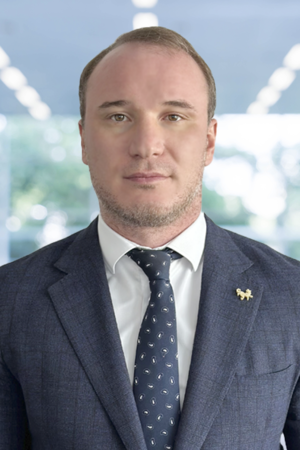 Functional responsibilities: Managing the provision of modern telecommunication and IT infrastructure maintenance services, carrying out work on the modernization, design, construction and implementation of automation systems and conducting research and development tasks, implementing a strategy for digitalization and development of information systems in order to increase efficiency of business processes, the quality of services and ensuring the financial stability of the Partnership as a corporate telecommunications operator and multifunctional Shared Service Center (SSC) for the NAC Kazatomprom JSC group of companies. Based on the Development Strategy of the Partnership, ensuring the achievement of the target values of financial and economic performance indicators determined for the Partnership, using best practices in business activities, scientific and technical achievements and modern technologies. Ensuring the implementation of a unified system of corporate values and corporate culture aimed at supporting initiatives, open dialogue and loyalty to the company, as well as personnel management, including communication of key performance indicators, policies, regulations and strategic business development priorities in order to create a productive working climate in the team and increasing their motivation.
He is a citizen of the Republic of Kazakhstan who was born in 1986.
He graduated from Modern Humanitarian Academy in Moscow with a degree in Informatics and Computer Engineering (2009); Geneva business school MBA with a degree in International Management (2018).
His total work experience is more than 21 years. He began his career in 2003 as a System Administrator at LLP "Techmarket Company" in Astana. From 2006 to 2008, he worked as the Director of the IT department of LLP "Agrocenter Astana". From 2007 to 2010, he was the Director of the Service Center of LLP "Techmarket Company" in Astana. From 2010 to 2013, he was the Executive Director of the project office of LLP "Dynamics Technologies" in Astana. From 2013 to 2014, he was the General Director of LLP "FINLINER" in Astana. From 2014 to 2015, he worked as Key Account Manager at TerraLink in Astana.
From June 2015 to December 2015, he held the position of Infrastructure Architect at NAC Kazatomprom JSC in Astana. From 2015 to 2017, he was the General Director of LLP "KAP Technology".
He worked at Kazpost JSC from February 2018 to 2019 as the head of SAP ERP, from 2019 to 2020 as the Executive Director and from 2020 to 2021 as the Executive Director of digitalization. From November 2021 to February 2023, he worked as Executive Director for Digitalization - Member of the Management Board of Kazpost JSC.
By the decision of the Board of Directors of National Atomic Company Kazatomprom JSC dated July 20, 2023 No. 8/23, he was appointed as the General Director of LLP "KAP Technology".
He has no additional job.